Духи с запахом лемонграсс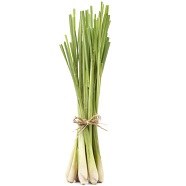 Лемонграсс - многолетнее травянистое растение, которое известно также и под другими названиями: лимонная трава, лимонное сорго, цимбопогон, челнобородник. Большая часть видов этого растения произрастает в Индии, Шри-Ланке, Африке, Америке и Китае. Растение вырастает до полутора метров в высоту, имеет жесткие бледно-зеленые листья и соцветия в виде колосков. Лемонграсс используется в качестве вкусовой и ароматической добавки во многих азиатских кухнях. Его регулярное употребление оказывает антиоксидантное, противовоспалительное, иммуностимулирующее действие. Кроме того он помогает нормализовать сердечный ритм и артериальное давление. Эфирное масло лемонграсса обладает свежим лимонным ароматом. Оно широко применяется в косметологическом и в парфюмерном производстве, а также считается природным антидепрессантом.
Духи с запахом лемонграсса заряжают энергией, бодрят, тонизируют и поднимают настроение. Чаще всего они относятся к группе зеленых или цитрусовых парфюмов и отлично проявляют себя в жаркую солнечную погоду. Свежие, прохладные, терпкие, они деликатно вписываются в любой образ и становятся украшением как для повседневного, так и для торжественного наряда.
Самые известные духи с нотами лемонграсса: Xerjoff Casamorati «Fiero», Diesel «Only The Brave Wild», Borsari «Lemongrass e Cassis», Boadicea the Victorious «Boadicea Nemer».
Ароматы с нотой "Лемонграсс":